This week is Cosprayers. Another bad anime hooray! It's about a young
girl named Koto who accidently seals way the Sun Goddess. By her actions, she has trapped
herself in another world and she must work together with other priestesses called cosprayers
to kick evil booty and destroy the black towers which keep the Sun Goddess sealed. Yes sir,
hot virgin priestesses running around kicking monster ass. Not as interesting as it sounds.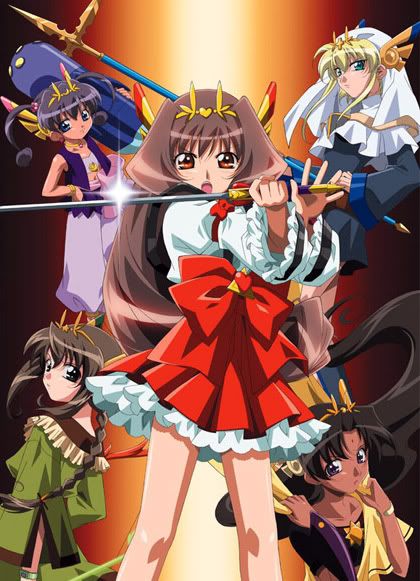 As customary, before we begin our review we'll talk about a few other things first. First we talk about 4kids TV losing 5.5 million dollars from April to June
(Source)
. Next up is a article on a guy who threatens to blow up comiket
(Source)
. Lastly, we talk about Code Geass and how seasontwo is to air on Adult Swim
(Source)
. Well that's it! Make sure to check us out and subscribe!
Download Podcast
(Right click: Save as)
Extra Notes:

Opening song: Last Dinosaur by The Pillow
Anime OP:
"Chou Henshin! Cosprayer" by colors
Ending Song:
Akaneiroga Moerutoki by Scoobie Do