Anime Pulp is a podcast that talk about crappy anime and sometimes good ones. With their combine strengths they can conquer all. Besides reviewing anime they talk about anime news and other things that interest them. Anime Pulp Is made up of Ging, Nam, and Ryan and began as Anime Judgement. The podcast was specifically made to support of a small forum, but due to some differences they have moved to take podcasting head on. Besides podcasting, the three enjoy attending anime conventions and BSing on Skype. You can email them at
animepulp@gmail.com
.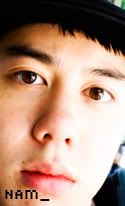 Name: Nam
Age: 20
Description: Nam was first introduced into anime (and knew what it was) when Dragonball was first aired on Fox. Nam did not, however, really get into anime until he was 12 years old and bought the individual Cowboy Bebop dvds. After that, he was hooked into anime as not just a way to waste time but as an artform. Some of his favorite anime include

Cowboy Bebop

,

Rurouni Kenshin: Tsuiokuhen (Samurai X: Trust & Betrayel)

, and

Neon Genesis Evangelion

. Nam stopped watching anime for a brief period of time, but since college started and he had so much free time, he's getting back to watching anime. He lives in New Orleans and is considered to be the harsh critic of the three. Other than anime he likes practically all forms of art, including photography, film, and music.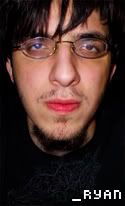 Name: Ryan
Age: 19
Description: Ryan is an easy-going and somewhat random. He tends to swear often and has horrible hygiene habits that make those around him cringe. Ryan's father is responsible for getting him into anime by feeding him old shows while he was a kid. The only one he can remember watching as a kid is

Sailor Moon

(how cliche, how sad) whenever it was airing on TV. Ryan also remembers watching things like

Tenchi Muyo

on Toonami. He began searching for things not on TV by hunting down

Love Hina

vids on the internet using Kazaa lite with his sorry-56k dial up modem. He likes comedy and action. Ryan tends to stray away from anything too dramatic or anything heavy with politics. His favorite anime is

Tengen Toppa-Gurren Lagann

.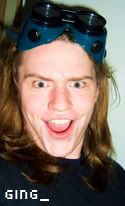 Name: Ging
Age:
Ging

Description: Ging is a male. He has had everything from

Sailor Moon

to

Astroboy

stuffed down his retinas. He has been known to be "insane" and more recently he has developed a new fetish of females staring. Ging's favourite genres of anime would most likely be drama and action. Unlike Nam and Ryan, Ging lives in

Ohio

Canada

. Ging's top five favourite anime include

Cowboy Bebop

,

Tengen Toppa Gurren-Lagann

,

Yuu Yuu Hakusho

,

GunGrave

, and

Hunter x Hunter

. He has no need to say anymore at this moment.